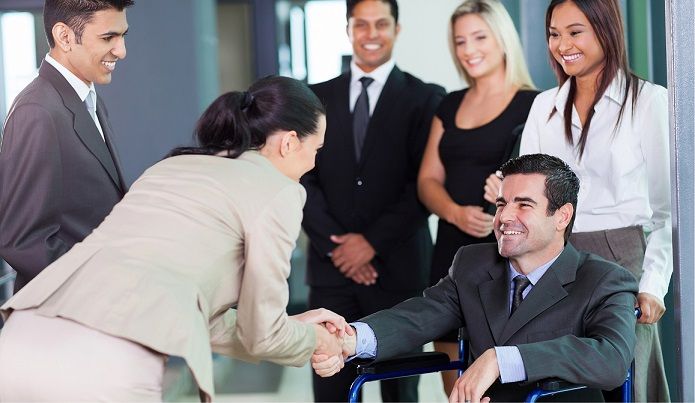 Join Our Team!
ADNET Systems, Inc., based in Bethesda, Maryland, brings over 20 years of experience to information systems and professional services for the federal government. ADNET has a history of expertise in software development, computer network design, IT security, mission operations support, and educational outreach.
ADNET Systems, Inc. is an equal opportunity employer and does not discriminate in hiring or employment on the basis of race, color, religion, sex, national origin, age, marital or veteran status, disability, sexual orientation, gender identification, or any other legally protected status. Furthermore, ADNET is in full compliance with Executive Order 13665 -– Non-retaliation for Disclosure of Compensation Information.
SESDA
ADNET supports Space and Earth Science Data Analysis (SESDA) at NASA Goddard Space Flight Center (GSFC) in Greenbelt, Maryland. ADNET works with GSFC to fulfill NASA's vision for space exploration and the many missions of the Science and Exploration Directorate. We seek talented individuals to enhance our mission of providing premier support our customers.
To learn more about our SESDA contract, please visit our SESDA website.
HITSS
ADNET, as a member of the Headquarters Information Technology Support Services II (HITSS) contract team, has been selected by NASA to provide integrated IT, systems engineering and operations, and IT-related management support services to all Mission Directorates and Mission Support Offices at NASA Headquarters.
AF PASS II
ADNET was selected as a prime awardee on the U.S. Air Force (AF) Professional Acquisition Support Services (PASS II) Contract in support of the Air Force Life Cycle Management Center (AFLCMC). Under PASS II, the ADNET Team provides Advisory & Assistance Services (A&AS) to support organizational activities, decision-making, management, program and financial management, and administrative activities for lifecycle acquisition.
ADNET seeks highly qualified professionals specializing in acquisition, business management, engineering, and information technology to direct the design, development, testing, production and deployment of systems in support of the AF PASS II program. We are seeking difference-makers preferably with USAF or related agency experience.
To learn more about the AF PASS II contract, please visit our AF PASS II website.
Benefits
ADNET is an employee-centric company, committed to providing premier benefits that support our employees and their families. With affordable medical, dental, and vision plans, coupled with leading disability and life insurance options, ADNET offers our employees the dynamic benefits most sought after by today's professional. Furthermore, our benefits package features the "extras" that distinguish us from other small businesses, ensuring our high employee retention that our customers appreciate. Some features of our compensation plans include:
Competitive Salaries
Annual Leave/Sick Leave
Military and Family Emergency Leave
Paid Holidays
Performance Bonuses
Medical and Dental Plans
Direct Deposit Payroll
401K Plan with Company Matching and Immediate Vesting
Tuition Reimbursement
In-house Seminars/Workshops/Classes
Management Retreats/Seminar
(Please note that ADNET does not currently support Federal internship programs and is no longer accepting resumes for Federal internships.)
Thank you for your interest in ADNET.
Current Career Opportunities