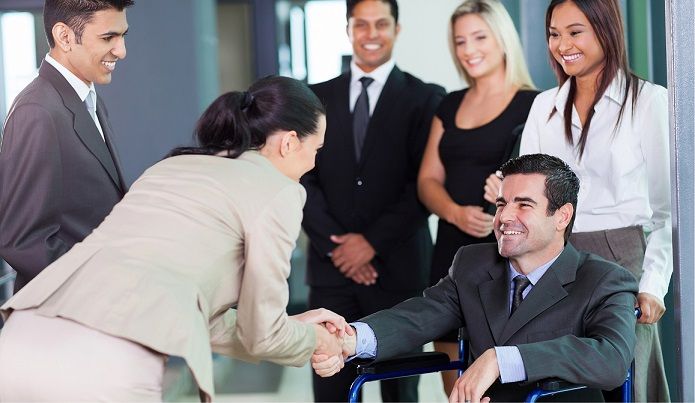 Join Our Team!
ADNET Systems, Inc., based in Bethesda, Maryland, brings over 20 years of experience to information systems and professional services for the federal government. ADNET has a history of expertise in software development, computer network design, IT security, mission operations support, and educational outreach.
Equal Opportunity
ADNET Systems, Inc. is an equal opportunity employer and does not discriminate in hiring or employment on the basis of race, color, religion, sex, national origin, age, marital or veteran status, disability, sexual orientation, gender identification, or any other legally protected status. Furthermore, ADNET is in full compliance with Executive Order 13665 -– Non-retaliation for Disclosure of Compensation Information. If you are unable to complete our on-line application, ADNET accepts emailed resumes as an alternative to the on-line system. Please contact HR@adnet-sys.com for any assistance.
Diversity, Equity, Inclusion, and Accessibility (DEIA) Initiative
ADNET, since our inception, has recognized that employees are the most important assets, always striving to attract, retain, promote, and compensate fairly and equitably. The Federal Government's Executive Order (EO) 13985, Advancing Racial Equity and Support for Underserved Communities Through the Federal Government, provides an opportunity for ADNET to fully document and codify our commitment and continually evaluate and improve our DEIA efforts through corporate policy and action.
Given the importance and corporate priority for Diversity, Equity, Inclusion, and Accessibility that ADNET's Executives have placed on DEIA, there is DEIA participation with defined roles and responsibilities throughout all levels of ADNET contract and corporate staff, including a DEIA Executive, Corporate Coordinator, Independent DEIA Consultant, HR Director, and a DEIA Steering Committee. The HR Director and DEIA Steering Committee will communicate detailed information regarding policy updates, training opportunities, and employee involvement directly to all employees; important highlights will be reflected on the HR page of the ADNET quarterly newsletter.
SESDA
ADNET supports Space and Earth Science Data Analysis (SESDA) at NASA Goddard Space Flight Center (GSFC) in Greenbelt, Maryland. ADNET works with GSFC to fulfill NASA's vision for space exploration and the many missions of the Science and Exploration Directorate. We seek talented individuals to enhance our mission of providing premier support our customers.
To learn more about our SESDA contract, please visit our SESDA website.
NEST
ADNET was part of the winning team awarded the NASA End-user Services & Technologies (NEST) contract which officially started on September 1, 2019. Positions are located at Goddard Space Flight Center, Langley Research Center, and NASA Headquarters. The IT services on this contract support core Agency business and provide and manage much of NASA's hardware, software, mobile IT, infrastructure, and end-user support. Services under NEST are managed by the End-User Services Program Office at Marshall Space Flight Center in Huntsville, Alabama, and administered by the NASA Shared Service Center (NSSC).
Benefits
ADNET is an employee-centric company, committed to providing premier benefits that support our employees and their families. With affordable medical, dental, and vision plans, coupled with leading disability and life insurance options, ADNET offers our employees the dynamic benefits most sought after by today's professional. Furthermore, our benefits package features the "extras" that distinguish us from other small businesses, ensuring our high employee retention that our customers appreciate. Some features of our compensation plans include:
Competitive Salaries
Annual Leave/Sick Leave
Military and Family Emergency Leave
Paid Holidays
Performance Bonuses
Medical and Dental Plans
Direct Deposit Payroll
401K Plan with Company Matching and Immediate Vesting
Tuition Reimbursement
In-house Seminars/Workshops/Classes
Management Retreats/Seminar
(Please note that ADNET does not currently support Federal internship programs and is no longer accepting resumes for Federal internships.)
Thank you for your interest in ADNET.
Current Career Opportunities